Check availability
Opening hours reception
Monday to Thursday: 16:00 to 19:00

Check-In:
Monday to Friday: 15:00 till 20:00
Saturday, Sunday and Holidays:
14:00 till 18:00
Check-Out: 07:00 till 11:00
Breakfast times
Monday to Friday:
07:00 to 09:00 a.m.

Saturday, Sunday and Holidays:
08:00 to 10:00 a.m.

Breakfast: Continental
Accepted Payment
MasterCard, VISA, American Express, JCB, Diners Club, Debit Card, Apple Pay, Google Pay.

Invoice: Payment term 10 days
( only authorities and business customers )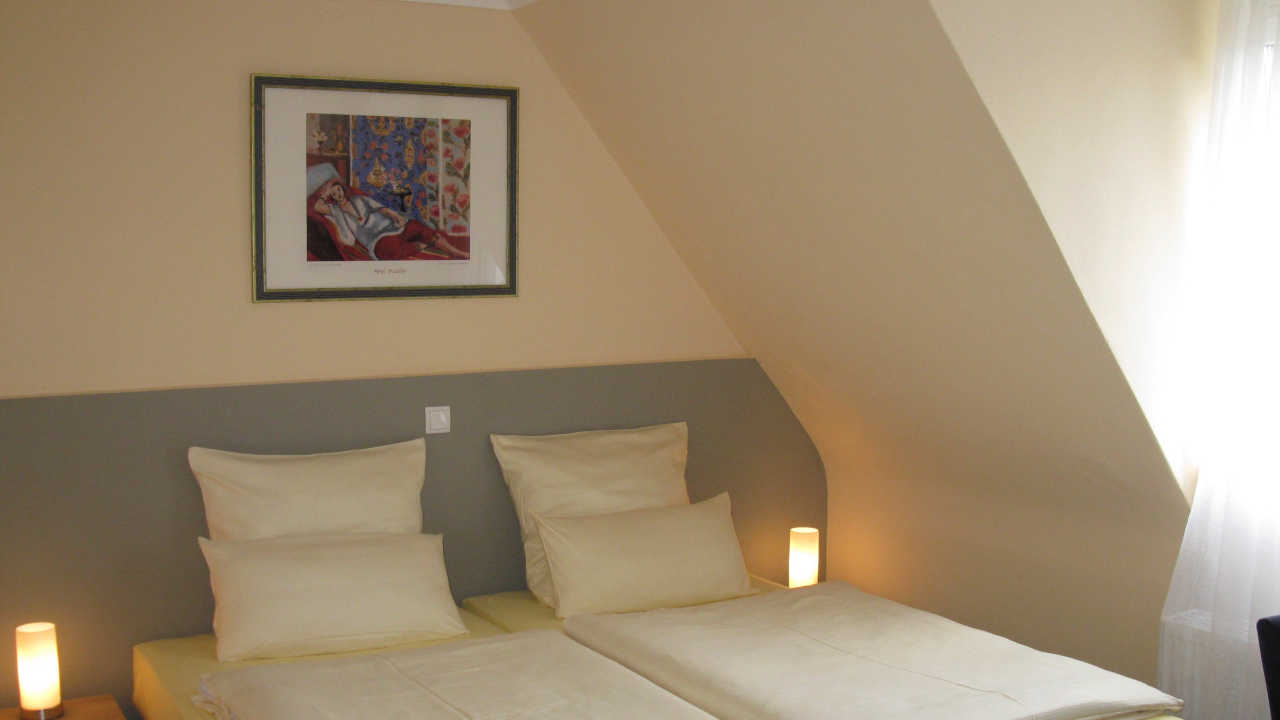 Welcome to Loens Hotel Garbsen Hannover!
We are a small family-owned hotel business, offering a pleasant and cosy atmosphere. Our guests are not simply treated as a number. We are trying to fulfil each individual's wishes and turn them into reality.
Conveniently located near the A2 motorway and Hannover Airport. From our hotel, the downtown Hannover can be reached in 15 minutes and the the Hannover exhibition centre in 30 minutes by car.
The Loens Hotel has 9 modern Non smoking rooms ✓
Single room about 10 to 16 square meters, Double room about 16 to 20 square meters
Please discover for yourself by taking advantage of our offer. A first impression from the Loens Hotel our
Picture Gallery
We would be truly pleased to welcome you as our guest.
Good reasons for a direct reservation at the Loens Hotel Garbsen
The best price ✓ Direct contact ✓ Online Room ( No. ) selection ✓ No registration required ✓ Authentic pictures ✓ Secure data transmission ✓ You will receive a booking confirmation immediately ✓ No user tracking ✓
In and around Hannover there are many places of interest
Herrenhäuser Gärten 360° Tour - Herrenhäuser Gardens
Sinqularly in Germany and for over 300 years unchanged the Great Garden in Herrenhausen. Enjoy the atmosphere of this unique baroque system.

Steinhuder Meer
In the midst of the nature park Steinhuder Sea, a original lan with water, forest, heath and moorland, there is Steinhude situated, a nationally recognized recovery place. For guests who gladly undertake something, there is a various supply: Sailing, Surfing...
Frequently asked questions
Does the Loens Hotel offer parking facilities ?

Yes, for our hotel guests we have free parking spaces directly at the house.
Is it possible to choose a certain room in the Loens Hotel directly online ?

Yes, you can select the desired room ( no. ) directly online.
Does the Loens Hotel offer free Wi-Fi access ?

Yes, for our hotel guests we have free Broadband Internet Access via Wi-Fi.
Are pets allowed at Loens Hotel ?

Pets are unfortunately not allowed.