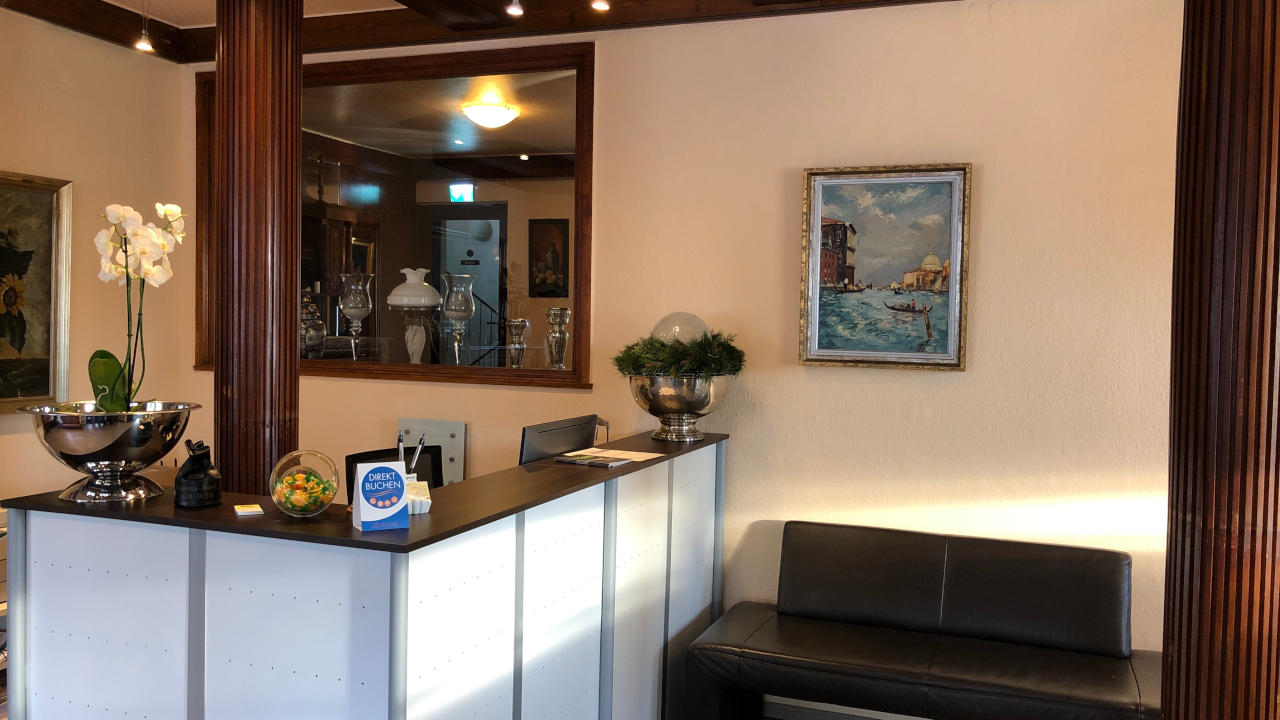 Room rates

Room prices per night - except fair times

Single room (Non Smoking) starting from €47.00
Double room (Non Smoking) starting from €61.00
Double room (Non Smoking) - Single occupancy starting from €51.00

Additional service:
Breakfast (costs €7 per person and night extra)

Due to the Corona crisis, a breakfast buffet is currently not possible!
For breakfast please contact the reception the evening before and arrange breakfast time.

We ask for your understanding and apologize for any restrictions!

Cancellations and changes, up to 1 day ( during the exhibition time 60 days ) before the day of the arrival, are free of charge. Cancellations or changes later or no-show, are computed with 80 per cent of the price of all overnight accommodation.

Please enter your travel dates to see availability and current room rates.