NEXT PAGE
::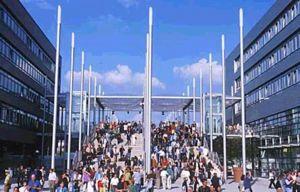 "This was once only, those days won't come back!"
On October 31st 2000 the EXPO 2000 finished after 153 days. Scarcely has en event in recent years moved the German minds as did the EXPO in the capital of lower saxsony. On these pages we would like to give you the opportunity to relive this unique Spectacle and to enjoy the most wonderful pictures.
On sunny days the rush onto the EXPO grounds was enormous. Incidentally the visitors would have had to walk 75 km in order to visit all the pavillons and exhibitions.